[ad_1]

As bank positions customers for growth opportunitie
By Babajide Komolafe
GROUP Chief Executive Officer, Ecobank Transnational Incorporation (ETI), Mr. Ade Ayeyemi, has said that Nigeria can create more jobs for its population by utilising available opportunities to increase its export revenue.
He stated this in Lagos while fielding questions from journalists on the sidelines of a Ecobank Nigeria meeting with corporate clients on opportunities and challenges in the business sector in 2018.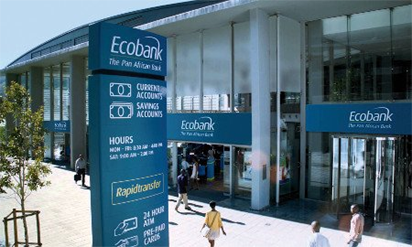 He said: "As Nigerians we should be able to see lots of opportunities that are close to us in the market. We should start thinking about how we can export as well because we use to be the largest producers of groundnut. Today Cote d'Ivoire is the largest producers of cashew nuts, cocoa in the world. Today Cote d'Ivoire is the fastest growing economy in Africa. So we need to start thinking back and see what more we can do to employ large number of our population that are in the rural area like creating linkages between what they can do in the rural areas to the market. So that then it would not just be oil that is one of the ways of diversifying the economy."
Ayeyemi also identify private sector participation as the solution to the Nigeria's power and infrastructural challenges, stressing that the citizens must however be ready to pay to have good power supply and infrastructure.
He said: "If we want to have good power and infrastructure we need to be ready to support the government by being ready to pay. If we are ready to pay then the private sector would participate in infrastructure creation. That participation would reduce the drain on government resources on infrastructure creation today. In other countries, not only in advanced countries, even in Togo, Ghana, private sectors participate in infrastructure creation. The government cannot spend all their money creating terminals in airports whereas the private sector can actually do that. So government need to spend money on basic primary education whereas the private sectors should be allowed to participate on those things they can participate in."
On its part, Managing Director/Chief Executive, Ecobank Nigeria, Mr. Charles Kie said that the purpose of the meeting was to position the bank's customers to take advantage of the opportunities for growth in the economy in the new year.
He said: "It is important we share with them our perspective on the economic outlook and give them some ideas and some thoughts as to how they run their business to take advantage of the prospect of growth in the country.
"We all know that last year and last two years were difficult from macroeconomic stand point. Now that things are improving, it is just right for us to ensure that we get close to our customers to ensure that we can continue to encourage them to serve the local market and also the Nigerian economy
"The recent situation has shown something which is that the companies that remained in the country has shown some resilience within the crisis situation. The time has now come for them to take advantage of the upsides as the country gets out of recession and position itself for growth in the near future.
"The key take away is for them to kind of see how best they can do is knowing where the Monetary policy is going, knowing what the government intends to do from capital expenditure perspective and knowing where the interest rates could be.   As you know for companies to thrive the business they need to have access to financing."
"It is important for them to see whether or not the interest rate would go up or down and base on that support investment. All of these are some of the topics that were shared and I believe our customers are now well positioned to take advantage of a more positive outlook for 2018 than that it was last year."
[ad_2]

Source link
We hope you enjoyed reading the above post. How about helping us share the information to your fans and friends on social media? Meanwhile, you can rely on us daily for the latest and relevant free forex trading signals, free forex trading market news, free forex trading technical levels, weekly Pool draws, latest news from Nigeria and the world, educational articles and quality academic information, insurance news and scientific knowledge.
Do you need a classical ORGANIST or an excellent music teacher? CALL Fabian on 08033983034 or email him at agfab2013@gmail.com
Follow us on twitter
@newsbeatportal
learn how to make profit from your losing bets on nairabet, bet9ja, merrybet, surebet. 07030635051
Engage #SantexTech today to build & install inverters, training on inverters & other electronic designs, projects/kits. Call 08039574535
Click to join Talk Nigeria Today, a group where hot, controversial, and breathtaking issues are brainstormed upon.